Aries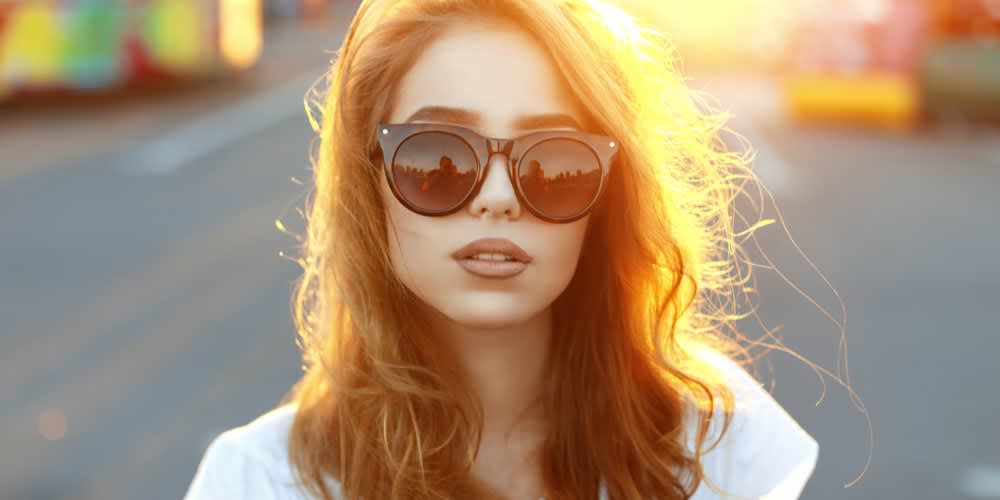 According to your 2022 horoscope, the year is looking good for you, dear Aries. You can expect lots of opportunities no matter what you want to achieve. Luck is on the cards this year. You will bask in the glory of your own success.
Jupiter, Venus, and Mars will work hard in 2022 to influence your creativity. You will learn to understand your feelings better and express them without hurting yourself or those who are unlucky to be nearby. If you're single, you will be able to build a new relationship with someone from another city or even from another country! If you're already involved in a relationship, you will be able to work on it together with your partner. A lot of romantic moments will be shared, and you will learn to understand each other better.
Personal Opportunities
When it comes to your energy levels, you will feel much better this year. Think about what you want to achieve. Do you want to start your own business? Maybe you want to open an online store? Or organize an event? To succeed in some competition and impress others? All these things will be totally achievable for you! Use this year's energy flows to your benefit, dear Aries, and you will make your dreams come true.
Personal Limitations
Saturn will bring a lot of time-consuming responsibilities that may mess with some of your plans. You will be strong and determined enough to deal with them in style, though, so don't panic. Jupiter will be strict this year, urging you to polish your time management skills. If you're one of those Aries natives who are always late, it may be time to reconsider your habits.
Aries Men
In October 2022, Aries men will feel stuck when it comes to some of their creative projects, so make sure to arm yourself with patience. Don't let your explosive temper mess with your career or romantic relationship. Remember: slow and steady wins the race. 2022 will also make you reevaluate your budget: you will have to become more disciplined when it comes to spending. Think twice before making a major purchase. Do you really need this ridiculously expensive thing?!
Aries Women
Your love life will see an evolution this year, dear Aries, especially in April. Romance is expected to be in full swing, so if you're single, don't miss your chance to meet your mysterious stranger. Venus will bring a thirst for love and will make Aries ladies more flirtatious. When it comes to your career, you will have enough reasons to be happy this year due to Jupiter's influence. Your efforts will be rewarded and appreciated by your higher-ups.
Taurus
For Taurus folks, this year seems to be much more favorable than 2021 or 2020. All the struggles that annoyed you in 2021 will come to a happy end. Your professional life will be smooth; your love life will enter a period of cute romantic moments and smiles. You're famous for your stubbornness, Taurean, but this year, it's time to become a bit more flexible, and some planetary influences will help you with that.
However, you should be extra cautious in June because Jupiter will bring extra pressure. The summer will be quite volatile for you, with lots of changes coming thick and fast. This period will be marked by a fair share of struggles and family-related drama.
The second half of the year will bring luck: you may win a huge amount of money, dear Taurus! Some Taureans will be able to boost their income by using the unique financial opportunities this year offers you. You will stick to your budget with surprising ease and will achieve your financial goal by the end of the year.
Personal Opportunities for Taurus
This year will bring big gains for you, Taurus. This may refer to your financial situation, your career, or even your love life. You will be able to get a more comprehensive perspective of your current situation or find a way to solve a problem. You may also start working on an interesting project. Jupiter and Saturn will work hard together to bring prosperity, but at the same time, they won't be so kind to you. They will force you to take a lot of important decisions that may cause stress or even panic at times. In September, a productive period starts for you, bringing success and accomplishments. Your workload will become a bit… terrifying at times, but you will handle it with your famous Taurean enthusiasm.
Personal Limitations for Taurus
Uranus's vibes will feel a bit too demanding and chaotic this year, so be ready for scary transformations and changes. Your vision and understanding of your own future will change, too, leaving you disoriented and confused. You will have more autonomy in the second half of the year, which may be discouraging for some Taureans.
Taurus Men
Your romantic relationship will become more meaningful this year. Your partner will support you and help you achieve your goals, boosting your self-worth and confidence. Your connection will grow stronger. When it comes to career, Taurus men may encounter some minor difficulties.
Taurus Women
Spring will bring change to you, Taurus ladies, and you will welcome this change. Your hobby may become a source of income — don't miss this opportunity as combining passion with skill can bring great results and satisfaction.
Gemini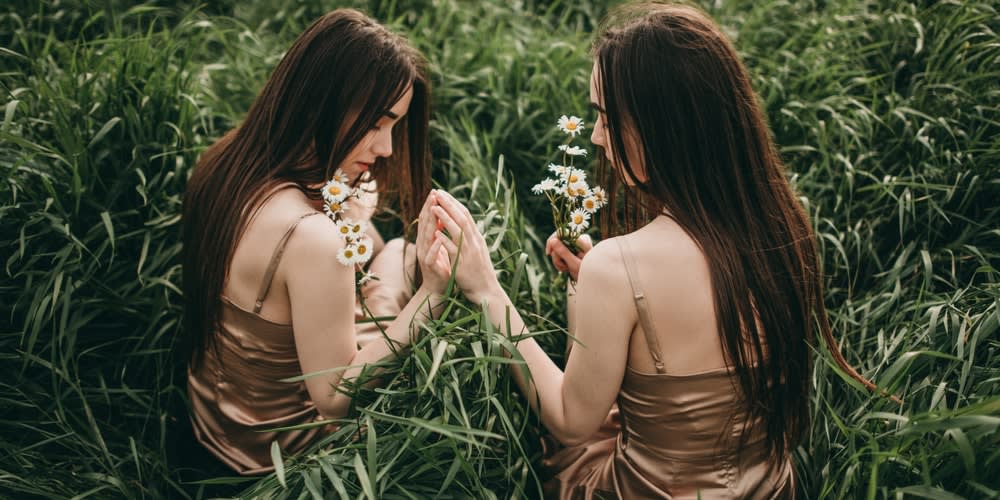 2022 will be marked by some rudiments of your past year's issues and karma. You will be forced to look at your life from a new perspective and face the reality of your situation. Your illusions will have to be stripped away layer by layer, letting your life's true essence shine through.
During the second quarter of the year, your hard work will be appreciated and supported by your higher-ups. July will bring pleasant surprises.
In 2022, you will find out how to make your dreams and plans tangible. You're entering a building period — be ready to have lots of luck. However, not all Geminis know how to grab their opportunities and use them to their advantage. This year, you will meet lots of new people, but some of them will not remain in your life as you are now more careful when choosing those you surround yourself with.
In March, May, and June, you will be more demanding, and this may result in several conflicts with your coworkers.
Personal Opportunities for Gemini
Venus will allow you to reevaluate your family issues or relationships. 2022 may bring reconciliation with someone from your past, and this person will give you a couple of career opportunities. Geminis will feel the urge to be more public and outgoing in 2022 and begin a path toward their dreams.
You will be satisfied with your work and achievements. All the career-related conflicts will turn into healthy and productive collaborations. You will be able to make better decisions in 2022, building all the necessary foundations for your future.
Personal Limitations for Gemini
The year 2022 will be full of ups and downs for Gemini natives. Your finances will go through a rough patch in the third quarter of the year, so make sure to stay away from high-risk investments. Beware of business deals — lots of troubles lurk around!
In January and February, there will be some career hindrances because of Jupiter's turbulent influences. However, hard work will help you overcome any problems that can appear in this sphere.
Gemini Men
Dear Gemini, this year, you will sigh a breath of relief as all the rifts in your romantic relationship and major upheavals are expected to stay in the past. Those Gemini men who are single or thinking about ending their current relationship will feel love again this summer. You are likely to find a soulmate in an Aries native or a Leo native.
Gemini Women
Venus's strong energies will ensure that there's better compatibility with your significant other, dear Gemini. For some Gemini ladies, love will turn into a marriage by the end of the year. Your relationships with friends will become warmer by spring.
Cancer
Even though you don't really believe in luck, dear Cancer, this year will be prosperous as Fortune is expected to be kind to you, sending all kinds of opportunities your way. The most important area for you this year is your career. Something that happened in 2021 will force you to work harder this year.
Due to Jupiter's vibes, you will get access to all the necessary information or details that will let you move forward or change or opinion of someone important to you. You will also be able to come up with tons of creative ideas, but some Cancer natives may struggle to implement them.
2022 is the best period for reading (books, newspapers, even posts on social media — everything that will allow you to feel more creative), writing, learning new skills, learning a new language.
Jupiter will mess with some of your plans, making your daily routine more chaotic than you think it should be. Expect random delays and hiccups to occur throughout May, June, and July.
Personal Opportunities for Cancer
You will be able to change some of your habits, dear Cancer. You may change your work schedule, your diet (why not make it a bit healthier?), your workout routine, and so on. Some Cancerians will take care of their mental health — after all, 2020 and 2021 were not kind to you, so some yoga or meditation (or other anti-stress practices) will be quite helpful.
In 2022, Cancer natives will learn how to delegate their tasks or achieve a better work-life balance. This will help you spend more time with your family and take care of yourself. So, if you want to adopt healthier habits, 2022 is the best time to do so.
Personal Limitations for Cancer
In 2022, Saturn's shenanigans will limit your ability to express feelings. You will feel a storm of emotions but will be unable to tell your loved ones what you are feeling. Are you angry? Are you sad? You won't be able to answer these questions. You may think that others don't care or that they will laugh at your feelings.
You will also go through a lot of trials when it comes to your daily life. A lot of obstacles will appear when you least expect them. For example, family meetups may be more chaotic than usual.
Cancer Men
Early in 2022, you may encounter an abrupt upheaval, but it will be over before March. Love will rule your life this year, so if you're in a long-term relationship, you will discuss marriage with your partner. Some Cancer men may settle down in the last quarter of the year.
Cancer Women
2022 will see a more confident you, dear Cancer. May, June, and July will be marked by creativity and innovation. An opportunity for a work trip may arrive in August.
Leo
Dear Leo, you will be blessed with positive vibes and enough strength to overcome any difficulties in 2022. However, just like in 2021 and 2021, worries will continue bothering you.
Planetary influences urge you to look for a compromise this year. Try to achieve harmony and force your work-life balance to make sense. Uranus will mess with some of your plans, but Jupiter, the planet of expansion, will give you a sense of freedom and calmness.
In the first quarter of 2022, Saturn will bring plenty of luck, optimism, and inspiration. All these ingredients will make the first three months of the year ideal for working on your projects and developing your career.
Jupiter will also bring you great gaining opportunities in the first eight months of 2022, but you should be extra careful with your spending. Don't let planetary influences make you too careless. It doesn't mean you're not allowed to buy nice things in 2022, though — buying a pair of inexcusably expensive shoes is okay as long as it doesn't lead you to financial ruin.
Be level-headed. Don't make any hasty financial decisions, Leo, especially in March-May and August-September. These periods are expected to be pretty challenging for Leo natives. Some Lions will feel confused because their sense of responsibility will restrain their natural desire to over-extend.
A combination of certain planetary influences (Mars, Jupiter, and Saturn) may bring minor health issues and negative energies. You may have a conflict with someone who is pretending to be your friend. Don't let this person ruin your plans.
Personal Opportunities for Leo
Even though some hiccups and delays are expected this year, Leo's finances are looking good. This is a building year — your long-term future may depend on it.
You will have a positive period in your professional field. You're not likely to get a promotion, but this year's planetary energies will let you build solid foundations for the future.
Personal Limitations for Leo
If you're one of those Leos who are building their own businesses, you should be especially careful in 2022 as troubles lurk nearby. Make sure to avoid any high-risk investments.
Leo Men
The first half of the year is conducive to your personal growth, so make sure to polish your skills and maybe even develop your spirituality. What if it's the right time to look at your life from another angle?
Leo Women
Overseas career opportunities may be just around the corner. The Moon will have a major say in your personal projects and career, allowing you to make the right decisions.
Virgo
2022 will bring impressive momentum in the career area for all Virgo natives. Expect significant gains: you may get a promotion, win a huge sum of money, and make some of your dreams come true.
As the year starts, your life is expected to be full of smiles and goodness, but by the middle of the year (from June to September), troubles and dark energies will lurk everywhere, so be extra cautious. The second half of the year asks you for commitment. Work hard on all your projects. However, the Universe urges you to restrain yourself and think carefully before making a decision.
Jupiter's vibes will give you enough strength to renovate your home and bring more comfort. Focus your attention on your family life. Every past conflict will flow towards resolution due to your patience and tolerance.
Creating a positive environment at home and at work is the best way to solve your problems. Let yourself relax and find your inner peace. This will allow you to have an excellent mood throughout the year and have faith in your abilities and strength.
January 2022 is not the easiest month for you because of Venus's influences. Your finances will be affected the most. However, your optimism will let you go through the rough patch with ease — you will barely notice it!
Personal Opportunities for Virgo
Your career prospects will fare well in 2022. The first quarter of the year will be a smooth sail for Virgos. Expect no major delays or hindrances in your career aspirations. You will be able to earn the goodwill of your higher-ups and maybe even get a promotion. Any project you start in 2022 will bring success, so how about starting your own business, dear Virgo?
You will get an opportunity to polish your skills or start working in another field if you want.
Personal Limitations for Virgo
Make sure to focus on your work and be as cautious as possible because some mistakes may occur (especially in the last half of the year). Jupiter, Uranus, and Saturn may try to join forces — this will cause a great dissonance that may be harmful to those Virgos who are interested in investments.
Virgo Men
Dear Virgo, your workload is more erratic this year, so try to achieve a better work-life balance. Stick to some exercises (or meditation) to get your health back on track. The Moon will give you the strength to move forward.
Virgo Women
2022 will be a good year for Virgo ladies when it comes to career and love life. Wedding bells may ring for some Virgos. This is a great year for marriage or starting a new relationship.
Libra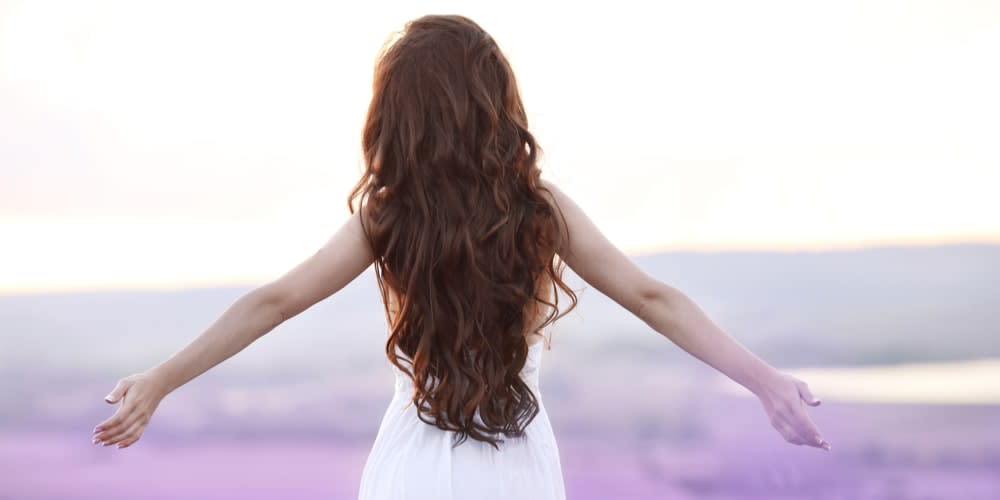 2022 is predicted to be a year of personal growth and big changes. The year starts with a joyful atmosphere (a nice contrast to 2021, which was chaotic and boring at the same time), and this will restore your strength and make you feel so much better. Planets urge you to focus on what you really want and spend more time enjoying your hobbies — maybe some of them will let you earn money in 2022?!
2022 is a year of all kinds of relationships for you, Libra: business relationships, romantic relationships, family connections, and so on. You will be able to create new connections in the sphere of career. Saturn's influences will limit those interactions that do not bring you satisfaction or help you achieve your goals. You will have to let go of some relationships this year, but these changes will be for the better.
Jupiter instills vitality and strength, bringing success in most areas of your life. You will feel more energetic than ever: some Libras may make their gym routine more brutal and challenging, some Libras will stick to a healthy diet, and some will take care of their mental health through meditation and yoga. Your relationship with your body will be brought to the next level; you will sleep enough, you will exercise (but not too much), and you will eat healthy food.
Due to Uranus's influence, you will reinvent your romantic relationship. The planet's vibes have an energizing effect on your life but may sometimes be unpredictable and even chaotic, which may annoy you from time to time as Libras love balance and harmony.
Personal Opportunities for Libra
Your career performance will be quite impressive this year. You will achieve a lot and build some solid foundations for your future. The middle of the year will be favorable for your romantic relationship and career.
Personal Limitations for Libra
Venus will trigger some delays and blockages, so you will feel annoyed by problems at work. Some Libras may even discover a plot against them. Mars's goal this year is to make you stressed about money, so try to act cautiously in this sphere. The planet will urge you to come back to certain old initiatives from your past. September and October will bring a period of imbalance and anxiety.
Try to learn to control your feelings and make peace with the things you can't change. Don't let strong feelings dominate your mind.
Libra Men
An immense workload and stress may take a toll on your health. Make sure to work with your body, not against it. The second quarter of the year will bring more energy and positive vibes.
Libra Women
Expect some minor conflicts with in-laws around the second quarter of the year. In December, you will enter a joyful and peaceful period.
Scorpio
For Scorpios, 2022 is a calm and relaxing period, full of opportunities and precious moments. Jupiter's position this year will bring luck into your life and make you more relaxed. Everything that has been holding you back or annoying you will now be removed. But there are some planets that don't want you to move forward in 2022: for example, Saturn may bring delays and obstacles.
Chances to increase your income will appear where you least expect them. Scorpios will be fortunate in every area of their lives — they will be able to achieve a lot of their goals.
Pluto, the planet of intellect, will send special vibes your way this year, so make sure to use its unique position to your advantage. Your persuasion power will be increased, your mental strength will be more impressive than ever, your attention to detail will develop. However, you should also be ready for anxiety, nervous tension, and excessive negative thoughts clouding your mind. Some Scorpios will manipulate others.
Those Scorpios who started an ambitious project last year will be able to reap the fruits of their labor in 2022. Your past efforts will be rewarded; you may even get a promotion!
Jupiter will work on your self-esteem, making you more confident and courageous. You will feel less anxious about your finances and career.
Personal Opportunities for Scorpio
Your talents and abilities will be improved, allowing you to work more efficiently. That's why new opportunities will come your way. However, don't rush to high-risk deals or investments; don't overspend even though it may be especially tempting this year. On the career side, this will be a great year with tremendous success and potential.
2022 is also favorable for those Scorpios who want to continue their education or start learning something new. Your cognitive abilities will be impressive this year, so use your opportunity to add new skills to your résumé.
Personal Limitations for Scorpio
Be careful with your professional moves as this is not the best year to change your career. If you want to change your position at work, think twice. Do you absolutely have to? Analyze your situation from various points of view.
Scorpio Men
Your domestic life will go through a rough patch in 2022. Expect a lot of eye-rolling moments. The health of older Scorpio men may suffer from minor problems, so your focus should be on your healthy diet and moderate exercise.
Scorpio Women
For single Scorpio ladies, March and April will be full of joy. You've gained enough confidence to succeed in starting the romantic relationship you've dreamed of.
Sagittarius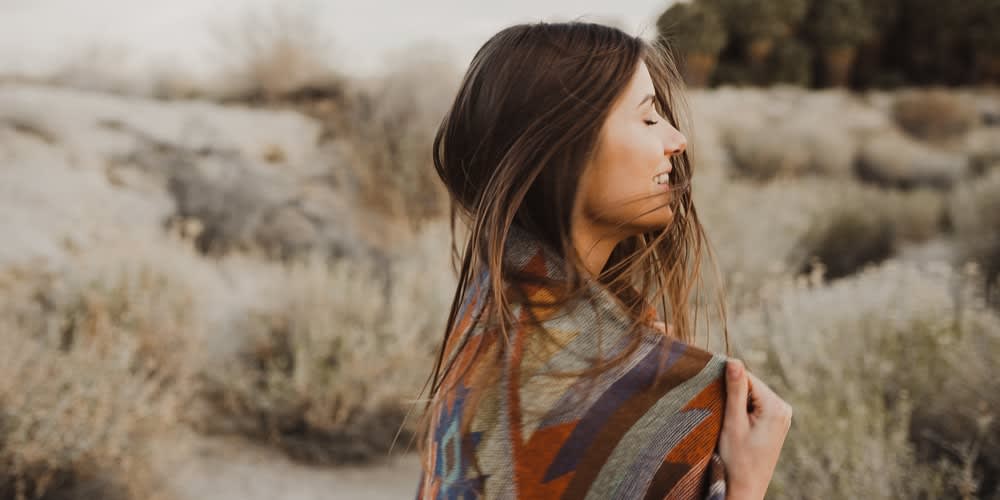 A lot of changes are coming to your life this year, dear Sagittarius. Certain planets urge you to rework how you present yourself to the world and perceive the world around you.
You will be able to find happiness and comfort in the smallest things. Many Sags will be surprised how little they actually need to feel happy.
Venus will make your cognitive abilities a lot more impressive this year, but the planet will also bring confusion and sometimes anxiety. You will feel at a loss: what do people want from you? You're already giving them everything you can.
Some Sags will find out what they actually want to do in this life. Some will change their career field, some will start their own business.
In the last quarter of the year, you will feel the need to spend some time alone and think about your spirituality. Create a better connection with the divine and make your spiritual life more intense through meditation.
Mercury's retrograde won't bring any tensions or hiccups this year. However, Sags are advised to avoid long-distance trips in January, September, and December. If they're absolutely necessary, you should be extra careful.
In 2022, you will give great importance to your finances. Many Sags will be anxious about this sphere, saving money for hard times. You will become more calculated and reserved — and that's great, but there's nothing bad about making an impulse purchase from time to time.
Personal Opportunities for Sagittarius
You will be able to achieve your long-held goals and dreams. This will be a much better year compared to 2021 and — of course — 2020. Those Sags who want to continue their education will do well in their studies. Due to Jupiter (and your own efforts), you will reach new heights in career. Even with an increased workload, you will feel confident, strong, and inspired throughout the year.
Personal Limitations for Sagittarius
Occasionally, your career will see ups and downs. Your health is not so great this year, so get ready for minor issues. As you enter 2022, you will feel sapped, but this issue will disappear in March.
Sagittarius Men
This is a great year to consolidate your relationship, and if you're single, you will be able to meet someone who understands you on a profound level. You may also notice that your ability to make decisions is becoming sharper.
Sagittarius Women
For Sagittarius ladies, 2022 is a time to be careful in investments and when making major purchases. Your love life will be mostly stable, with occasional minor conflicts here and there.
Capricorn
In 2022, you will build the world you've longed to live in, Capricorn native. Unlike 2021 and 2020, this year will bring lots of positive (but sometimes unexpected and scary) changes in almost all areas of your life. 2022 promises emotional and financial well-being for all Capricorns.
The vibes of Uranus will help you make your life more unique and interesting. Those Capricorns who want to add some spice to their lives will embark on a great adventure! It may be a love adventure or a career journey, or even a spiritual quest. A lot of joyful days are ahead!
However, there will be some pressure for Capricorns in April, May, and June because of Pluto's movements. It may be hard for you to make decisions during this period. Expect a lot of revelations, transformations, and changes in your beliefs. But for those Capricorns who are interested in spirituality, these changes will seem easier, since they're used to this kind of revelations. If you're not familiar with the spiritual side of life, these transformations may be hard to bear.
Sometimes we fail to understand that we are at a crossroads. To help us understand it, planets may bring unpleasant events, shocking changes, and sometimes even tragedies!
Personal Opportunities for Capricorn
The second half of the year will bring the discovery of something (it can be some information, facts, details) that you can use to your advantage.
If you want to travel this year, November and June are the best months.
Capricorns have enough strength and faith to develop professionally and move forward. The best period for improving your career is the last quarter of the year (October — December), when the energies are favorable for making important decisions. Your management skills will be recognized and praised by your higher-ups.
In January, you will notice that you feel different: stronger, braver, more optimistic. However, don't bite more than you can chew.
Personal Limitations for Capricorn
Things may seem a bit erratic in the first half of 2022. Don't let chaotic energies mess with your goals. A slow and steady approach is what can bring you ahead.
The Moon will bring worries and anxiety for some Capricorns. You already know how to control your emotions, though, so these feelings won't lead you astray.
Capricorn Men
The middle of the year may be spoiled by incompatibility and occasional rifts with your significant other. 2022 gets you a continuous struggle to find the balance between work, love, and family.
Capricorn Women
Until mid-spring, you will feel underappreciated. In late April, communication between you and your partner will finally improve. You will enjoy a fulfilling relationship, dear Capricorn.
Aquarius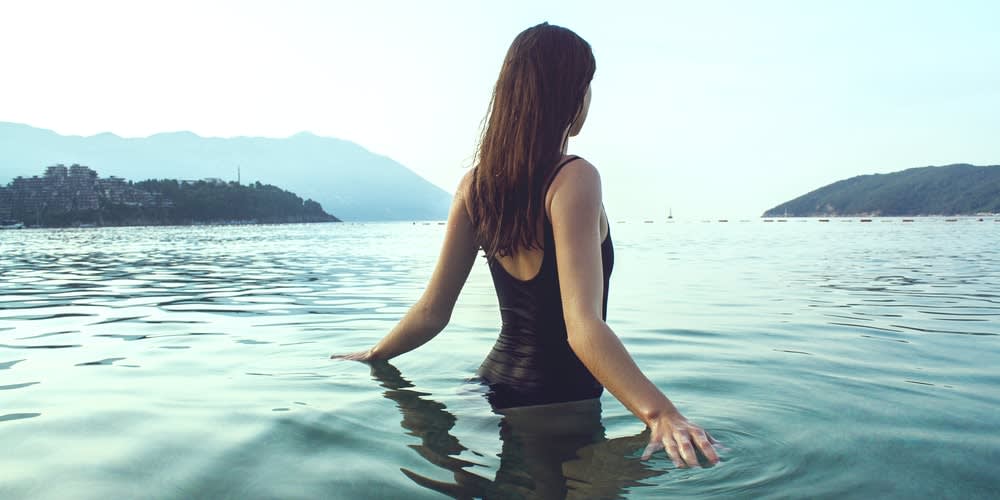 In 2022, you will be more patient and content in life, Aquarius. Saturn's vibes may bring stability but, at the same time, put restrictions on certain spheres of your life, including career. It doesn't mean that there won't be any opportunities to move forward, but it can cause hiccups and occasional laziness.
Jupiter will do its best to make your financial life more prosperous and stable. In 2022, you'll be able to give wings to your ideas, and every financial hindrance from 2021 and 2020 will disappear. Your plans are getting speed, dear Aquarius!
However, make sure not to be impulsive. Hasty decisions will not make your life easier. In some cases, rushing things will go against Uranus's intentions, who wants you to move slow and steady. Go ahead only if you're one hundred percent sure of your plans.
Even though you're usually a wanderer who likes to explore new things and gets bored easily, 2022 promises peace, harmony, and stable relationships — and you may enjoy them! Some aspects of your attitude will change greatly. Maybe it's time to take roots? Maybe it's time to find out what you really want?
Under the influence of Pluto, you will find yourself more selfish and hot-tempered. In the love department, you are in great need of support and understanding.
In the first quarter of 2022, you will feel frustrated due to Mercury's antics. Don't let the planet make you feel worthless; remember that you're strong enough to achieve your goals.
Personal Opportunities for Aquarius
Uranus's journey will give you an opportunity to change the dynamics of your life. Your family life has a chance to change for the better — try to have meaningful discussions with your loved ones.
In the career sphere, you're able to come up with pioneering ideas and start impressive projects.
Personal Limitations for Aquarius
Throughout the year, you will have some less optimistic days that will play tricks with your creativity. Don't let yourself be carried by this wave of nasty energies. Remember that it's possible to find a solution to your problem; just try to see everything that is going on from different angles!
Aquarius Men
Because of Mars's influences, Aquarius guys will go through a short period of anxiety and restlessness in the second quarter of 2022. Other planets require you to be calm and patient, so don't let Mars lead you astray.
Aquarius Women
In 2022, Aquarius ladies will be surprised by certain events or career-related changes that will force them to leave their comfort zone. You will meet new people and expand your connections.
Pisces
2022 is an excellent year for your personal and professional standing, dear Piscean. Your ambitious projects will finally take off, making you feel more confident. Things that were out of your reach in 2021 and 2020 will be totally achievable in 2022.
You've been polishing your skills and developing your career for quite some time now, and in 2022 your experience will be put to good use. A nice period for Piscean people, this year will be marked by support, love, and understanding.
The year will start slowly, so it will take you some time to realize that you're tremendously lucky in love in 2022. Romance will arrive in quite an unusual form this year; some Pisceans will even question their beliefs and attitudes!
However, some Pisceans will become more pessimistic due to their tendency to daydream and live in a magical world of their minds. The real world just cannot compete sometimes!
Jupiter will work hard to let you correct your perception of the world. Are you expecting too much? Is there something that can bring you real happiness? This thing is probably already in your life, but you may choose to ignore it for various reasons.
Pisceans are often dramatic, and, under the attack of the mischievous vibes of Mercury, your impulsivity may cause trouble. You've been blocking certain emotions for some time, but they will surface in January, September, and December. Your loved ones may feel upset because of your emotional outbursts, so think twice before expressing your opinion.
Personal Opportunities for Pisces
Between June and December, there will be an opportunity for you to focus on your inner self and pursue your spiritual goals. Some Pisceans will go through an exciting transformation process. Your clairvoyance may already be impressive, but this year, it will become even more powerful, so make sure to listen to your intuition.
Personal Limitations for Pisces
From October 30, you will feel the need to be alone. The urge to explore your subconscious realm will be very strong and can potentially mar your relationships with your loved ones.
Certain unpleasant situations can occur in your business relationships, leaving you feeling overwhelmed and exhausted.
Pisces Men
Those Pisces men who aspire for abroad job opportunities will be pleased by 2022. Business pursuits are favored this year, but your finances may be mixed. Some unexpected expenses may try to wreak havoc on your budget.
Pisces Women
Stress may wear you down this year, so Piscean ladies are advised to take care of their health. Around mid-year, expect temporary rifts with your partner. When it comes to finances, some Pisceans will be lucky enough to buy their dream house this year!