Hi everybody!
EverydayHoroscopes project and its editor-in-chief Alice Anderson are happy to welcome you here! Today, we'll tell you about all the readings of both the expiring and the coming months. What horoscopes would you like to read or re-read? Which ones can't be missed in December? Read on to learn more!
Let's start with November as some readings are evergreen and can still be helpful:
Love is in the air! It's essential any day of the year, but experiencing warm feelings in the cold season becomes even more important. Where should your sign look for love? Check the secret places here.
You must have heard about the houses in astrology that stand for various aspects of our life, including family, traditions, career, transformations, philosophy, etc. What are the true meanings of these star "constructions", and what does the Sun in the 10th House mean to you? Dive in the depths of astrology here.
Times can be tough for any person, even the strongest one. That's why sometimes we are tempted into bad ways and may even break the law! What crime are you most likely to commit, according to your sign, and what punishment should you expect? Check it here.
On November 19, the last Lunar eclipse of 2021 was seen in North and South America, Asia, Australia, Europe, and other parts of the world. However, it affected not only those watching it but every single person. What did the eclipse bring you and your zodiac sign? What to expect of the next Lunar eclipses? Explore here!
The Sun has entered Sagittarius on November 22 and will remain in the sign up to December 21. It means the sign is literally influencing everybody right now, bringing some totally unexpected results! Do you feel something has already changed for you? Want to know more? Read your Sun in Sagittarius prediction!
The tastiest and most unforgettable holiday of November, Thanksgiving was a special day for all zodiac reps. Did you feel the warmth of your family? How has the day affected you and your close ones? See here!
November is definitely one of the best months for shopping. On the other hand, it gives us more reasons and more opportunities to surprise and please our dearest people. What's the best Cyber Monday gift you could prepare for your dear ones? Select their signs here to find out.
At the end of the month, we, as usual, can't leave you without your runic prediction for the coming month. What Runes patronize December? How are they connected to you and your sign, and what can you expect of them? Check right now as December is here!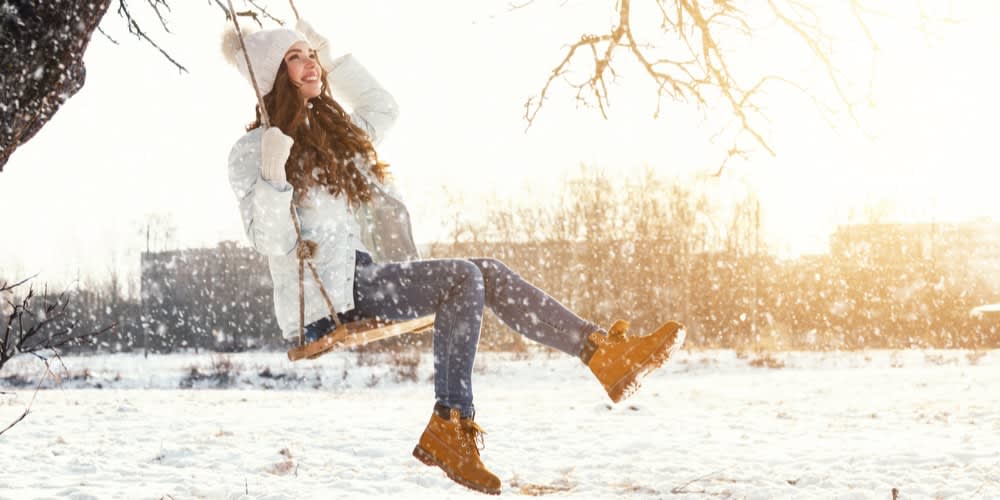 OMG, it seems like a lot of engaging content we've prepared for you! So, what's coming next?
The very beginning of December is marked by our regular monthly horoscope. It will tell you about what your sign can expect during the month, which challenges it can face, and how likely it's to be lucky.
Do you like Tarot readings? We adore them! That's why in December, you'll get not only your regular monthly prediction but the detailed explanation of the December Tarot card for you as well! Can you guess what it is? Don't miss the reading to check.
What do you know about your aura? What is it, how does it influence you and those surrounding you, can you change it, and in what way? What's the color of your aura? Find all the answers in your Aura Color horoscope!
What's your luckiest and most productive day of the week? Is it tough Monday, promising Thursday, or happy Saturday? Read about your most fortunate day in - the horoscope is coming very soon.
What's the strongest side of your personality? What helps you move forward, and what stops you from reaching your goals? What's the greatest achievement of yours, and why can you be proud of it? Read about it all very soon!
On December 21, the Sun moves into Capricorn, the most hardworking, determined, and depressive zodiac sign. Does it mean that every zodiac sign is to become a bit of a Cap soon? How will the whole situation affect you? Don't miss your Sun in Capricorn horoscope to check!
Christmas is coming! We bet you're eager to surprise your significant other, kids, parents, and other close people of yours with exclusive gifts they're sure to love. How to easily achieve success with it? Just select their zodiac sign to find out which present will suit them all best. Make sure to read your Christmas gift ideas horoscope!
At the end of December, we all tend to reflect on the expiring year. What's my biggest success? What's my worst disappointment? What have I done right, and what would I do differently now? We at EverydayHoroscopes want to give you more food for thought and provide you with a thorough list of our top 2021 horoscopes. What will they be? Check at the end of December!
The reading that gives you some powerful insights for the next month is coming again! Check your Runic Reading for January and be prepared for the unexpectancies!
That's it, guys! While looking through our older readings and getting ready for new ones, you can still check your regular daily, weekly, monthly, love, and Runic readings! Stay in touch with EverydayHoroscopes every day, any day!
See you soon,
Alice Anderson