Cyber Monday is coming up. To mark the occasion, we have compiled a gift-buying guide for horoscope lovers. Find your horoscope and your ideal gift and get shopping!
What gift can you get each sign this Cyber Monday?
We hope these ideas will help you treat your family and friends to an extraordinary gift this holiday season!
Aries
Fun-loving yet very serious, Aries will enjoy a pair of great Bluetooth wireless earphones so they can do their thing and listen to music. They will make an excellent gift for Aries, who are independent by nature and desire big goals. Aries can listen to their favorite entrepreneurial and self-development podcasts with these earphones while they work out or on their way to work or home on the train or bus. They may also like to listen to affirmations regularly to get themselves going for a great day. Wireless earphones are a must for Aries!
Taurus
Fairtrade and ethically sourced bags are available all over the Internet. The ethical and moral Taurean will love such a bag. Often those are made out of recyclable materials and made by disadvantaged communities. You can find a classic-looking bag made out of black material, or go for something a bit more flashy, like pink or yellow — Taurus will love it! You might even mention that the gift and, consequently, Taurus as the gift-receiver, helped support an individual in a poor country and enabled them to make an income. It's a win-win for everyone!
Gemini
For the intelligent and charismatic personality of Gemini, choose a floor lamp to cozy up under and read a book. There are many stylish options to suit a variety of tastes, from chrome to wood and plastic. A lamp looks stylish anywhere in the home, but we'd suggest choosing one that will fit in the living room or in a reading nook your Gemini may have tucked away somewhere in their home. And if you decide to get a lamp as a gift for yourself, dear Gemini, make sure you dim your lights in readiness for bedtime and pour yourself a relaxing cup of tea to make your me-time even cozier.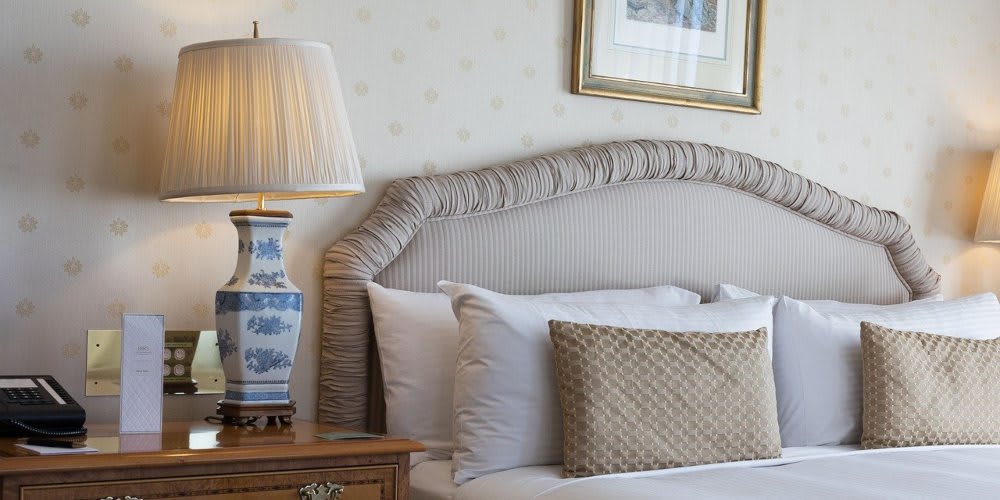 Cancer
Cancer is always deeply in touch with their feelings, and for them, a handmade spa package is ideal. Cancers are very emotional, and what better way to tend to these emotions than by giving a gift that soothes the body and mind. All-natural, organic, spa-quality, bath and beauty products that are scented with 100% pure aromatherapy high-grade essential oils, and long-lasting. Lavender is known for its relaxing properties too, so try to buy a lavender spa set if available, and you'll get everything Cancer needs in one complete gift box. Male Cancers would also have nothing against such a relaxing gift, but if they have a beard, you could opt for a beard care kit, with beard oil, wax, and beard comb.
Leo
You need to go for something flashy for the confident Leo, who likes to remain in the spotlight. However, like everyone else, Lions need a bit of privacy, so sunglasses will be a perfect gift for them. Designed for style but also practicality, a new pair of glasses will have them looking smart and sophisticated in any outfit. There is a range of colors and styles to choose from depending on your Leo's preferences. Go for more a classic shape to match with their regular work outfit or a more flamboyant style for special occasions.
Virgo
Virgo will love a new purse. What is more practical than a purse? The purse can be used daily whenever it may be needed. Black is a safe color choice because will match with most colors and your Virgo's outfit will always be coordinated, no matter the occasion. However, you can choose any trendy color that you like, just make sure the purse has plenty of compartments to hold cash, change, and cards — at least 8-10 credit card slots. Male Virgos often prefer to have their cards and cash on them, so you can definitely get them a wallet. Black or brown are generally the chosen colors for males, and if you want your gift to last, choose genuine leather.
Libra
For the balanced Libra, choose a makeup set to get the perfect complexion. Make-up brushes are versatile and can be used for a variety of purposes: on a daily basis, for special occasions, to create Hollywood-inspired or simple natural looks. Grab a 10 piece set, in either synthetic, natural, or vegan hair. You want the following brushes to be included in the set: foundation, powder, blush, highlight, concealer, shadow, crease, precision crease, smudge, and brow brush. For the male Libra, you can pick a face mask and brush. Do not be surprised: face masks for men are becoming more popular these days because men now realize how little attention they pay to their skin.
Scorpio
For the sensual Scorpio, order a massage gun to give the body a real treat. They will appreciate the ultimate indulgence of getting a massage at home whenever they need to relieve some stress-induced tension. It can be used on just about all body parts to relax, unwind and reinvigorate. Great after a warm bath when all the muscles have been relaxed and warmed up! The percussion massage gun helps relieve muscle soreness and stiffness with multiple speed levels; most devices have adjustable heads for various body parts. Your Scorpio will feel as if they are getting a professional massage.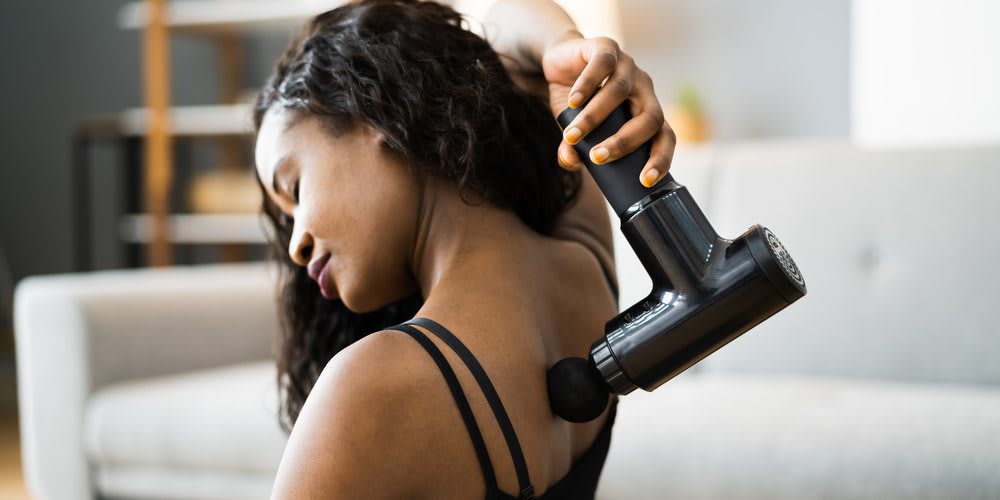 Sagittarius
If your fiery Sagittarius has a backyard, purchase a fire pit for them. They will be able to place it anywhere they like — as long as there are no fire hazards like bushes, trees, or wooden fences — and celebrate any occasion! Gathering together for Easter or Christmas in the backyard or even on birthdays, or simply use it regularly during the cooler months to warm everyone up — isn't that brilliant? Just imagine your Sag toasting marshmallows or sausages on your fire pit. When choosing, look for large-size, heavy-duty, and rust-resistant fire pits, made of durable thick cast iron and equipped with handles.
Capricorn
A morning routine skin care kit is a good idea for the helpful and practical Capricorn. Skincare is important for everybody, as it prevents the skin from aging and fine lines and wrinkles from forming. It is especially good for the hardworking sign to refresh their skin in the mornings, as they are getting ready for the busy day ahead. A six-step routine might be best because it will help to visibly brighten dark spots and banish dark circles. Also, if your Capricorn is not allergic, look for vitamin C and caffeine to refresh their skin and make it glow in the most effective way. Skincare for men is equally as popular these days, so getting a special skincare pack for your male Capricorn is a good idea as well. After all, men also want to look fresh and hydrated and to take care of acne, wrinkles, and dark circles. Make sure it includes a cleanser and a moisturizer for everyday use.
Aquarius
Aquarians are avid travelers, so a hotel gift card would be a nice idea. Your Aquarius will be able to stay at any hotel they wish and enjoy their travel without having to worry about accommodation. The gift car should cover at least 1 night's accommodation. Global hotel gift cards can often be redeemed at thousands of hotels around the world, including at Brands such as Hilton, Marriot. Accor, Four Seasons, Swissotel, Shangri-La, Ritz Carlton, etc. The choice is endless.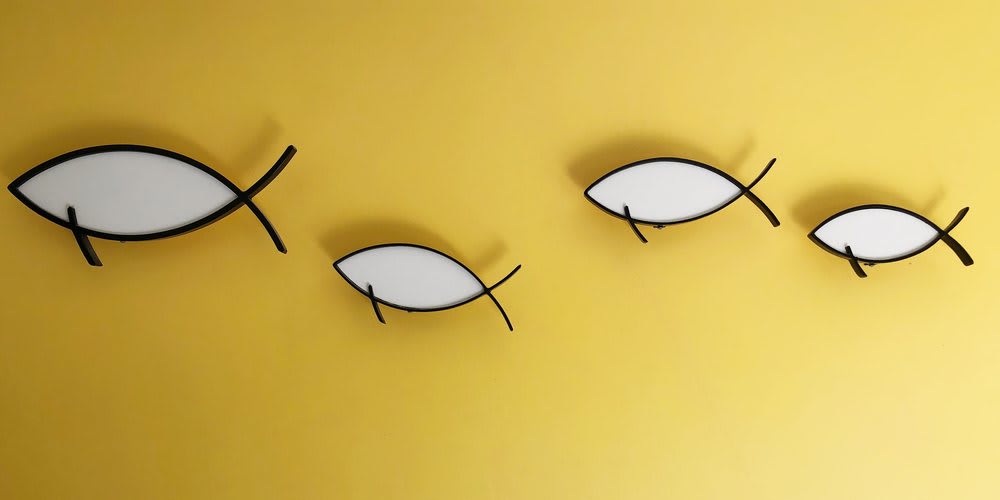 Pisces
For the creative and imaginative Pisces, a gift of artwork will be a huge hit. You can choose any type of design from abstract, landscape to even a portrait piece depending on your tastes. There are a variety of materials but we recommend a canvas piece with acrylic paint for longevity. Often pieces can be found for fairly cheap on sites like Etsy, or even found at local fairs or markets. Whatever you do, choose to support a local artist if you can so you can support your local community.