Aries 2024 Horoscope
Overview
Confidence: ★ ★ ★ ★ ☆
Drive: ★ ★ ★ ☆ ☆
Creativity: ★ ★ ★ ★ ☆
Innovation: ★ ★ ★ ★ ★
Dear Aries, as you head into 2024, get ready to experience a year full of opportunity and promise. This year will be a masterclass in balance: you will have to steer the ship in both calm waters and stormy seas. Your fiery nature and resilience will be your best allies, leading you to unprecedented growth. Now, let's find out what you can expect!
Opportunities
The year 2024 shines brightly on your professional and personal horizons. From entrepreneurial ventures to creative endeavors, the year promises to be a goldmine of opportunities. The energy of spring feels especially transformative: potential collaborations, projects, or learning experiences could radically change your trajectory. Summer gives way to autumn, and the second wave of prospects, especially in the field of personal relationships, will make itself felt.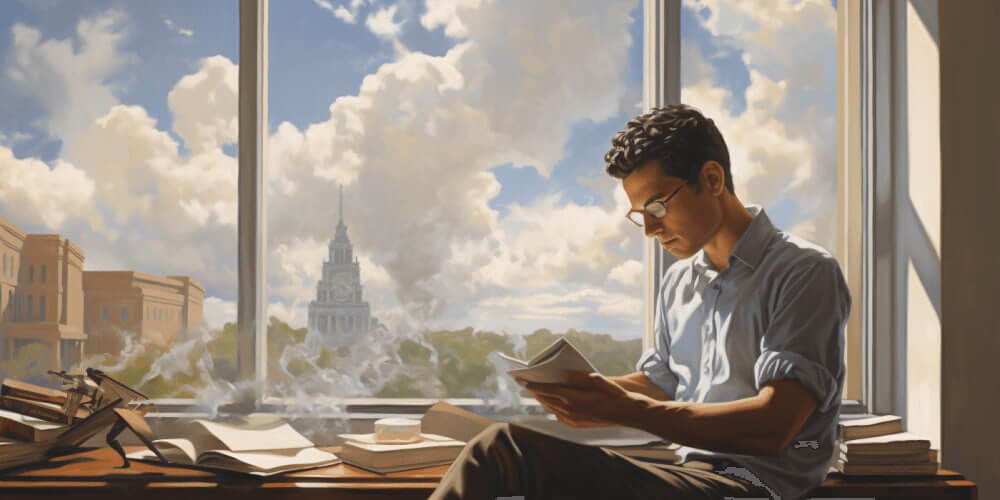 How to Make the Most of Them
To truly benefit from what 2024 has to offer, embrace the principle of continuous development. Immerse yourself in learning, workshops, and courses that match your ambitions. Network actively by attending seminars and classes to broaden your horizons and meet like-minded people. As a fire sign, your passion and determination can be contagious. Use this to your advantage to inspire and motivate while forging partnerships that can take your projects to new heights.
Pitfalls
2024 promises to be a year that paints a canvas of diverse experiences and emotions. At times, you will feel on top of the world: every plan is falling into place, the spotlight is shining brightly, and success is touching your feet. This is the time when you will truly understand your strengths and capabilities. But, as with any journey, there will be unexpected turns. You may face moments of uncertainty, question decisions, or encounter unexpected problems. Some relationships may need a little more care, a little more understanding, and perhaps a little more patience. Remember: it is the combination of ups and downs that makes the picture of life richer. Every failure is an opportunity to regroup, relearn, and become even stronger.
Ways to Overcome
Remember, Aries, your fiery spirit is unmatched. Instead of running into obstacles, use them as stepping stones. Build a strong support system by leaning on friends and family during difficult times. Make time for self-reflection on a regular basis. Not only will this help you stay grounded, but it will also give you clarity on how to tackle problems head-on. Seek regular feedback, whether personal or professional and use constructive criticism as a tool for growth.
Is someone wishing you evil? Are there any negative energies in your life? Pick your cards HERE to find out!
Taurus 2024 Horoscope
Overview
Stability: ★ ★ ★ ★ ☆
Patience: ★ ★ ★ ★ ☆
Determination: ★ ★ ★ ☆ ☆
Flexibility: ★ ★ ★ ★ ★
Dear Taurus, as you enter 2024, a journey awaits you that is as interesting as it is challenging. Your grounded nature will be your guiding light, helping you to remain resilient and strong. As an earth sign, your ability to persevere and remain stable will be of utmost importance. Dive in to see what this year has in store!
Opportunities
The year 2024 offers you a vast canvas to paint your dreams and aspirations. The first half of the year is especially promising for financial growth and career advancement. Summer may be a unique opportunity for you to hone a new skill or deepen an existing passion. By the time the leaves begin to fall, you'll notice encouraging changes in your social circle — perhaps new friendships or deepening of current connections.
How to Make the Most of Them
To truly take advantage of the gifts of 2024, you will have to step outside your comfort zone. Invest time in self-improvement, whether through formal education or informal self-directed efforts. Consider joining groups or clubs that match your interests; the connections you form now can prove invaluable in the future. Use your natural determination to push projects forward, but remember the importance of collaboration. Talk to others, listen to their points of view, and be open to fresh ideas.
Pitfalls
While 2024 is rich in opportunity, it will not be without its valleys. There may be times when you feel constrained by indecision or when change occurs faster than you are comfortable with. Your unwavering commitment to your goals can sometimes blind you to alternative paths that might be worth exploring. And in a relationship, your stubbornness can cause a little tension.
Ways to Overcome
Your strength, Taurus, lies in your ability to stand firm and steadfast even in the face of adversity. When problems arise, view them not as obstacles but as reminders to reassess and adjust. Lean on your loved ones for guidance and comfort. Incorporate regular pauses into your life to reflect and regroup. Above all, remember to balance persistence with open-mindedness—sometimes, a small change in direction can lead to the most rewarding destinations.
Sooo... how to achieve THAT goal of yours? Pick your cards HERE and get your comprehensive reading!
Gemini 2024 Horoscope
Overview
Adaptability: ★ ★ ★ ★ ★
Communication: ★ ★ ★ ★ ☆
Inquisitiveness: ★ ★ ★ ★ ☆
Consistency: ★ ★ ★ ☆ ☆
Hello, Gemini! As 2024 unfolds its chapters, expect to dance on a thrilling tightrope between discovery and introspection. Your innate duality will be both your compass and challenge this year. With your gift for adaptability, the year promises growth and enlightenment, as well as the occasional whirlwind. Let's see what is written in the stars for you!
Opportunities
2024 whispers of chance encounters that could shape your personal and professional trajectories. The first months offer a vibrant social life, generating fresh ideas and collaboration. By mid-year, those in creative fields will find their muse working overtime, leading to inspiring projects or artistic expression. Draw, write, create! As autumn leaves begin to turn yellow, the winds bring renewed attention to self-development, perhaps through travel or further education.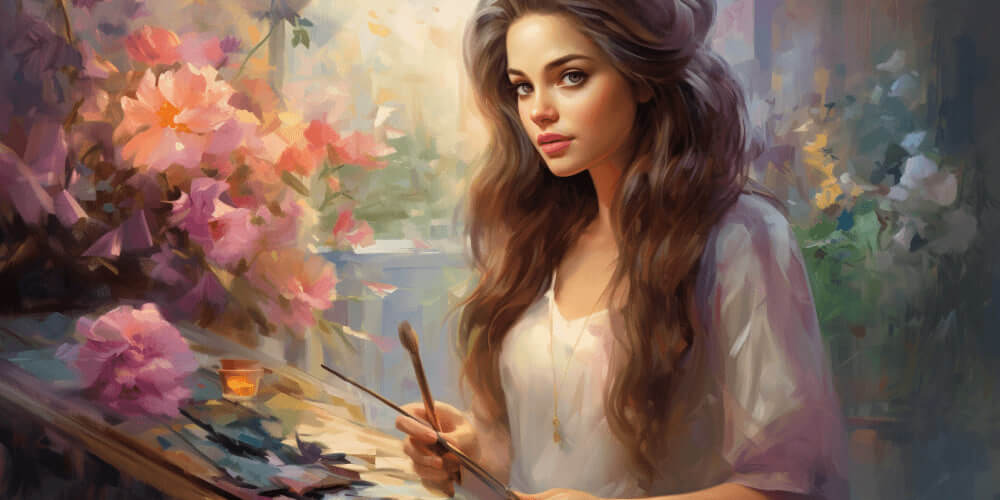 How to Make the Most of Them
Dive deeper into networking events, workshops, and social events. Your charm and eloquence can open doors you never knew existed. While you're known for juggling multiple interests, consider delving into fewer activities this year. Depth can bring richer rewards than breadth. Engage in meaningful conversations and listen as much as you speak; you never know where the next big idea will come from.
Pitfalls
The energy of 2024 is electric, but even in the most charged environments, there are moments of flicker. The fast pace of events can sometimes make you feel distracted or stretched thin. Your innate curiosity can distract you, and there is a risk of pursuing too many paths at once. On the personal front, your tendency to communicate freely can lead to occasional misunderstandings.
Ways to Overcome
Your dual nature, Gemini, is a source of strength and challenge. When you feel overwhelmed, take a step back and prioritize. Grounding activities such as journaling can help process thoughts and set clear intentions. Develop the art of active listening not only in conversations with others but also with yourself. Become aware of when you are being pulled in too many directions and allow yourself to focus. And when conflicts arise, use your exceptional communication skills to resolve differences and improve relationships. Remember, 2024 is a dance, and you have a rhythm to lead it.
Make the right decisions in your life. Enter your name and pick your cards HERE to find out what choices to make!
Cancer 2024 Horoscope
Overview
Empathy: ★ ★ ★ ★ ★
Resilience: ★ ★ ★ ★ ☆
Intuition: ★ ★ ★ ★ ☆
Determination: ★ ★ ★ ☆ ☆
Hey, Cancer, as 2024 arrives, get ready for a rollercoaster of emotions, meaningful connections, and self-discovery. This year is all about understanding your inner self and using your emotional strength to face the outer world. With your natural ability to care and nurture, you will have countless moments to shine and lead. Dive in to find out more.
Opportunities
2024 presents a bouquet of opportunities, especially in areas that require emotional intelligence and depth. Whether it's strengthening family ties, forming new relationships, or starting creative projects that resonate with you, you're poised for significant accomplishments. The first half of the year encourages you to tap into your intuitive side, helping you make decisions that align with your heart's desires. Later, as a few months pass, the focus may shift to creating long-term relationships and deepening connections.
How to Make the Most of Them
Use the power of your intuition. When faced with a choice, take a moment to truly feel what best suits your soul. Engage in activities that promote emotional well-being and allow you to connect more deeply with others. Engaging conversations, intimate discussions, and constructive collaboration can be especially fruitful. Your ability to understand and develop will be your greatest asset, helping you create connections that will not only last but will elevate both parties involved.
Pitfalls
Every year has its ebbs and flows, and 2024 is no exception. Sometimes, you may find yourself overwhelmed by the weight of your own emotions or those of others. While your deep sense of empathy is a gift, it can sometimes cause you to take on more than you can handle. Also, due to your introspective nature, there may be times when you overthink or dwell too much on the past.
Ways to Overcome
Your strong nature is your superpower, Cancer. Whenever you feel stuck, don't forget to reach out. Share your feelings with someone you trust. Regular moments of self-care, whether through meditation, walks on the beach, or simply spending time with loved ones, can rejuvenate your spirit. Setting clear boundaries, both emotional and temporal, can also ensure that you don't become overwhelmed. Trust your natural ability to heal, nurture, and grow, turning problems into stepping stones towards a brighter future.
How do others see you? What are your hidden thoughts? Pick your cards to see the truth!
Leo 2024 Horoscope
Overview
Charisma: ★ ★ ★ ★ ★
Leadership: ★ ★ ★ ★ ☆
Ambition: ★ ★ ★ ★ ☆
Adaptability: ★ ★ ★ ☆ ☆
Hello, Leo! The year 2024 reveals its majesty, and it is time to match its magnificence with your own shining spirit. The year beckons with wonderful opportunities and moments when your natural leadership and charisma will light up rooms and command attention. With the spotlight ready and waiting, it's up to you to take center stage and deliver a performance like never before. Here's a quick look at what the year will bring.
Opportunities
Dear Leo, the stage is set for you in 2024 to showcase your skills, creativity, and sheer determination. This is your chance to create something beautiful! You will find opportunities to lead projects, have important conversations, and influence many, both personally and professionally. The mid-year period is especially full of potential, giving you the opportunity to delve into new endeavors or expand existing ones. Social media can also offer unexpected opportunities to expand your network and influence.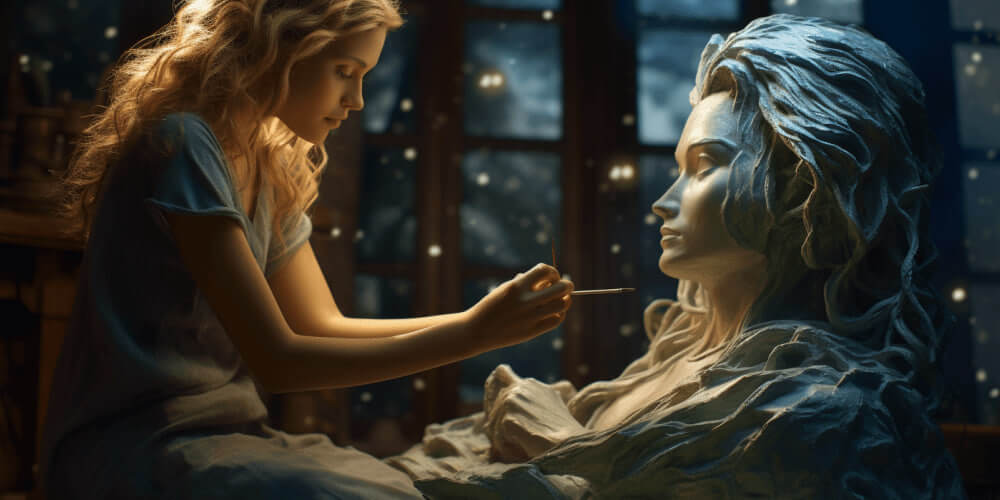 How to Make the Most of Them
Rely on your natural charm and confidence, Leo. When opportunities come, approach them with the grace and tenacity for which you are known. Surround yourself with supportive people who resonate with your passion and drive. Attend events, initiate projects, or simply make your voice heard where it matters. Your magnetic presence is your trump card; use it to inspire, lead, and attract allies who complement your strengths.
Pitfalls
The generator of energy and enthusiasm also has a downside. There will be times in 2024 when you feel the weight of expectations or when things don't go as brightly as you thought. Remember: while your sunny disposition can usually overcome any cloud, there may be times when introspection and pause become necessary.
Ways to Overcome
When faced with challenges, remember to tap into your innate optimism, Leo. Talk to mentors or friends who have been there, done that. Their insights can provide perspective and guide your path. Also, take time for self-reflection and self-care. This could be a weekend getaway, a creative project, or simply pursuing a favorite hobby. These recharging moments ensure that your inner sun continues to shine brightly throughout the year.
Virgo 2024 Horoscope
Overview
Precision: ★ ★ ★ ★ ★
Diligence: ★ ★ ★ ★ ☆
Innovation: ★ ★ ★ ★ ☆
Flexibility: ★ ★ ★ ☆ ☆
Hello, Virgo! The tapestry of 2024 unfolds, presenting a canvas where your meticulous nature and sharp intellect are more vital than ever. This year encourages you to combine your characteristic attention to detail with a dash of adventure. While your analytical mind plots the course, don't forget to enjoy the journey itself. Let's dive into what this year has in store for you.
Opportunities
The first half of 2024 stands out as fertile ground for personal and professional growth. Whether it's a chance to improve your skills, dive into a new project, or expand your horizons, the stars will align in your favor. Social environments also offer great opportunities for communication and collaboration, highlighting the intersection of your deep ideas with the wider world around you.
How to Make the Most of Them
Virgo, your strength is in thoroughness. When opportunities present themselves, take the time to analyze, but also trust your instincts. Participate in discussions, share your experiences, and always be open to learning. Although you are naturally inclined to work behind the scenes, stepping into the spotlight when needed can take you to new heights.
Pitfalls
As you enter 2024, it is clear that this year will bring a lot of events. While this brings with it many opportunities, there will also be times when you will be tested, challenging you to go beyond your normal boundaries. Certain unforeseen events may cause you to reconsider your strategy or abandon well-thought-out plans in which you were confident. Additionally, there may be times when you find yourself overthinking, over-analyzing every decision and its consequences. This tendency to introspect, coupled with an overly critical view of yourself, can sometimes cloud the bigger picture and hinder your progress. However, remember that every challenge is also a stepping stone towards personal growth and evolution.
Ways to Overcome
Whenever doubt creeps in, Virgo, remember to strike a balance between analysis and action. Reaching out to trusted friends or colleagues can open up new perspectives and ease your concerns. Accepting change, even if it is gradual, can also be helpful. Regularly set aside moments to relax and practice mindfulness; they will help you ground yourself and stay connected to your core strengths, helping you overcome any challenge with confidence.
Should you do THIS or THAT? Grab this reading to find out what decisions to make to succeed!
Libra 2024 Horoscope
Overview
Harmony: ★ ★ ★ ★ ★
Balance: ★ ★ ★ ★ ☆
Adaptability: ★ ★ ★ ★ ☆
Initiative: ★ ★ ★ ☆ ☆
Insight: ★ ★ ★ ★ ☆
Greetings, Libra! The arrival of 2024 will bring with it a mosaic of events that will challenge and inspire you. While your fundamental strengths in harmony and balance continue to be your guiding light, this year will also push you to step out of your comfort zone. Recognize and accept the subtle currents of change; they will take you to new horizons. Let's dive into the ins and outs of what this year has in store.
Opportunities
2024 promises special prospects for relationships – not only romantic ones but all interpersonal connections. Personal growth and insight often come from unexpected interactions and meaningful conversations. Whether it's rekindling old friendships, strengthening new connections, or forging powerful professional collaborations, your social acumen will be your greatest asset. Additionally, the cosmos encourages travel or activities that broaden your worldview, urging you to enjoy the richness of diverse cultures and philosophies.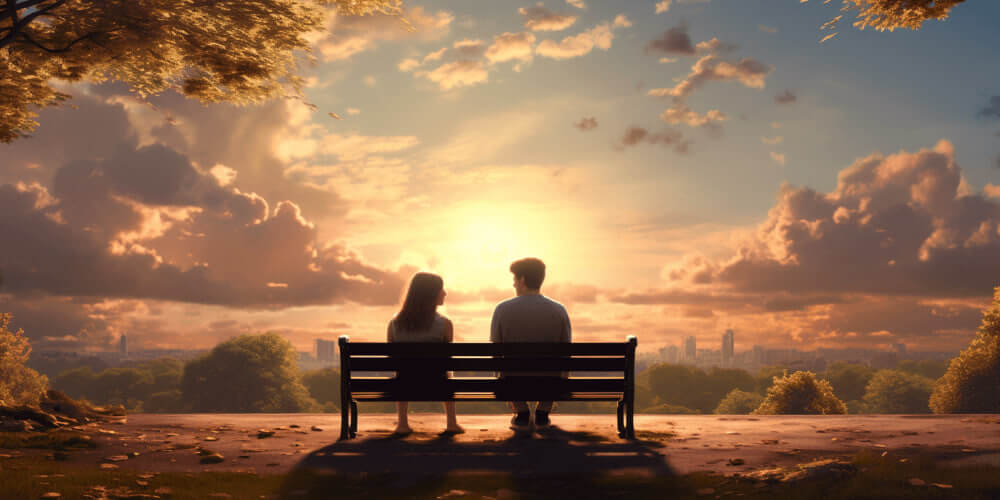 How to Make the Most of Them
To harness the full potential of 2024, Libra, use your diplomatic prowess. Listen carefully, engage in meaningful conversations, and never underestimate the power of timely compromise. While you often work best in partnership, remember to also stand up for your views and ideas. Teamwork has its benefits, but your individual ideas are just as valuable. Consider journaling or other reflective practices to help crystallize your thoughts and ambitions.
Pitfalls
Despite the many positives, 2024 will not be without its challenges. Sometimes, striving too much for balance can lead to indecisiveness. There may be times when maintaining harmony in one area of life causes neglect in another. Additionally, external pressure may prevent you from staying true to your ideals. In your quest for balance, beware of overexerting yourself or falling into the trap of perfection.
Ways to Overcome
Accept that balance does not always mean perfection. Sometimes, it's about making the best choice at the moment. Trust your instincts and remember that you can recalibrate if necessary. Seek solace in art or nature to rejuvenate and ground you. And if you ever have doubts, your network of friends and family who always support you will provide you with the clarity you need. This year is dedicated not only to external experience but also to introspection.
Scorpio 2024 Horoscope
Overview
Intensity: ★ ★ ★ ★ ★
Mystery: ★ ★ ★ ★ ☆
Resilience: ★ ★ ★ ★ ☆
Drive: ★ ★ ★ ★ ☆
Transformation: ★ ★ ★ ★ ☆
Greetings, Scorpio! As 2024 unfolds, your life will flow in waves, filled with passion and purpose. Your innate strength and mystery will serve as your compass, guiding you through the many experiences the Universe has in store for you. This year calls on you to harness all your transformative energy, signaling rebirth and evolution. Allow yourself to go through ups and downs, embracing all aspects of your existence.
Opportunities
The year holds enormous potential for personal transformation. Deep self-reflection can lead you to a deep awareness of your desires, ambitions, and purpose in life. Moreover, 2024 will be a year of discovery – hidden talents, hidden passions, and perhaps even secrets that were once deeply buried. The dynamics of close relationships will also change, providing opportunities to deepen connections or release energies that no longer serve you.
How to Make the Most of Them
To truly capitalize on the year's prospects, Scorpio, immerse yourself in every experience. Plunge into projects and passions with your signature drive and determination. While your intuitive nature often guides you, remember to rely on logic when necessary. Embrace vulnerability in relationships by allowing trust and authenticity to shape your connections. Meditation or deep reflective practices can be especially helpful in moving forward on the path.
Pitfalls
While 2024 is full of transformative moments, there will be times when your intensity can overwhelm others or even yourself. There is also the risk of becoming too caught up in the allure of the mysteries around you, leading to distraction or even disappointment. Moreover, your inherent resilience can sometimes make you seem distant or disconnected from the emotional realities of others.
Ways to Overcome
Try to understand that intensity, while your strength, needs to be wielded with mindfulness. Practice grounding techniques to stay connected to reality and the present moment. When faced with challenges, channel your resilience into empathy, which allows you to connect more deeply with others. Seek feedback and be open to different points of view – they can provide invaluable information. This year invites you not only to transform yourself but also to harmonize with the world around you.
Sagittarius 2024 Horoscope
Overview
Adventurousness: ★ ★ ★ ★ ★
Optimism: ★ ★ ★ ★ ☆
Philosophy: ★ ★ ★ ★ ☆
Restlessness: ★ ★ ★ ★ ☆
Freedom: ★ ★ ★ ★ ★
Hello, Sagittarius! There is a vast expanse of opportunity ahead of you. 2024 is shaped by your relentless spirit of adventure and tireless quest for knowledge. The winds of freedom beckon you to explore new territories, both literally and figuratively. The universe is aligning itself to feed your inquisitive nature, encouraging you to embrace all the new things this year may present.
Opportunities
The 2024 horizon is bright with chances to satisfy your wanderlust. Be it physical travel or intellectual pursuits, doors are open everywhere. Projects that allow you to innovate and think outside the box will thrive. Your social circle will expand to include people who challenge and enrich your worldview. Every meeting can be a learning experience.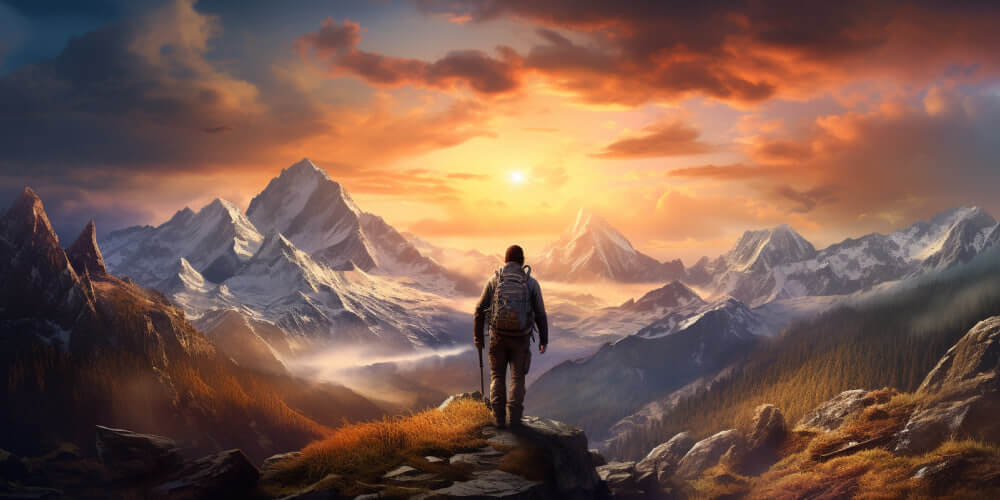 How to Make the Most of Them
Lean into your natural optimism. While the world is huge and diverse, look for depth in your experiences – go beyond the surface and truly dive into yourself. Curate spaces for discourse and dialogue; they'll not only enhance your understanding but will also satiate your philosophical inclinations. Approach every venture with an open heart and mind. Document your experience through writing, photography, or any other way that resonates with you.
Pitfalls
While the year moves you forward with opportunities, your inherent restlessness may sometimes distract your focus. Boundless energy can make it difficult to stay committed to one path or see projects through to completion. Your insatiable thirst for freedom can sometimes manifest itself as detachment or disinterest in the more mundane but important aspects of life.
Ways to Overcome
Understand the importance of grounding yourself in the whirlwind of adventure. Amid your exploration, take time for self-reflection to help you stay focused. Remember that even the most exciting journey benefits from occasional pit stops. Collaborate with people who complement your expansive energy with focus and pragmatism. Most importantly, make it a habit to celebrate smaller victories and appreciate everyday joys, ensuring a balanced and fulfilling life path through 2024.
What events from your past affect your current situation? How will it change VERY SOON? Get your comprehensive reading HERE.
Capricorn 2024 Horoscope
Overview
Ambition: ★ ★ ★ ★ ★
Practicality: ★ ★ ★ ★ ☆
Resilience: ★ ★ ★ ★ ☆
Loyalty: ★ ★ ★ ★ ☆
Determination: ★ ★ ★ ★ ★
Hello, Capricorn! Buckle up, because 2024 is shaping up to be more epic than the summer blockbuster everyone has been waiting for. Your ambitions are burning, your determination is on fire, and the Universe is setting the stage for a year of triumphs and challenges. Are you ready to dance with destiny? No one is better prepared for the adventure ahead than you.
Opportunities
The professional arena is buzzing and your name is written all over it. Key projects, leadership roles, and milestones are all available. From a financial perspective, there is gold in these hills! Potential investments beckon with promises of growth and prosperity. Friendship and relationships? Be prepared to commune with souls that resonate with your rhythm, turning fleeting moments into lifelong memories. But wait, there's more: 2024 is also filled with these quiet, introspective moments, allowing you to rediscover yourself amidst the whirlwind.
How to Make the Most of Them
Dive into the deep end, but wear Capricorn's sharp and insightful glasses. Challenge the norm, be a little daring, and, sometimes, ditch that well-laid plan for some spontaneous magic! Create a dream team of dynamic people; their diverse energy will ignite the fire of your endeavors. And remember – on the roughest roads, your stability is your compass. It will always point you back to the north.
Pitfalls
Your determination is the stuff of legends, Capricorn, but occasionally, it might push you into 'won't-budge-an-inch' territory. With many opportunities coming your way, you may find yourself wanting to do it all. Being a reliable anchor that everyone relies on is commendable, but remember that even anchors need a breather.
Ways to Overcome
Add zigzags to your usually straight path – not only is it fun, but it can also lead to unexpected treasures! When you find yourself at a crossroads, tap into the collective wisdom of friends, family, or mentors; their ideas can illuminate unfamiliar terrain. And here's a little secret: those corners of solitude, those serene moments you create for yourself, will become your sanctuary, empowering and preparing you for the next chapter. 2024 is huge, exciting, and it's all yours. Grab it with both hands, Capricorn, and make it unforgettable!
You CAN be happier. Find out how to heal your future and achieve success with this straightforward reading!
Aquarius 2024 Horoscope
Overview
Innovation: ★ ★ ★ ★ ★
Unconventionality: ★ ★ ★ ★ ☆
Visionary: ★ ★ ★ ★ ☆
Independence: ★ ★ ★ ★ ★
Humanitarianism: ★ ★ ★ ★ ☆
Greetings, Aquarius! As 2024 beckons, it seems the universe has turned up the volume on your natural frequency. This is the year when the innovative inventor in you thrives when your out-of-the-box thinking not only resonates with others but actually leads the march.
Opportunities
Professionally, there is a lot bubbling under the surface. Projects that challenge norms and require new perspectives? They're right on your list this year. Financial trends are leaning toward the unconventional, so consider alternative investments or new business models. On a personal note, your circle will expand with intriguing characters, some of whom may challenge your thoughts while others reflect your deepest beliefs. Amid all the external stimuli, 2024 also provides moments for introspection, offering opportunities to redefine personal goals and desires.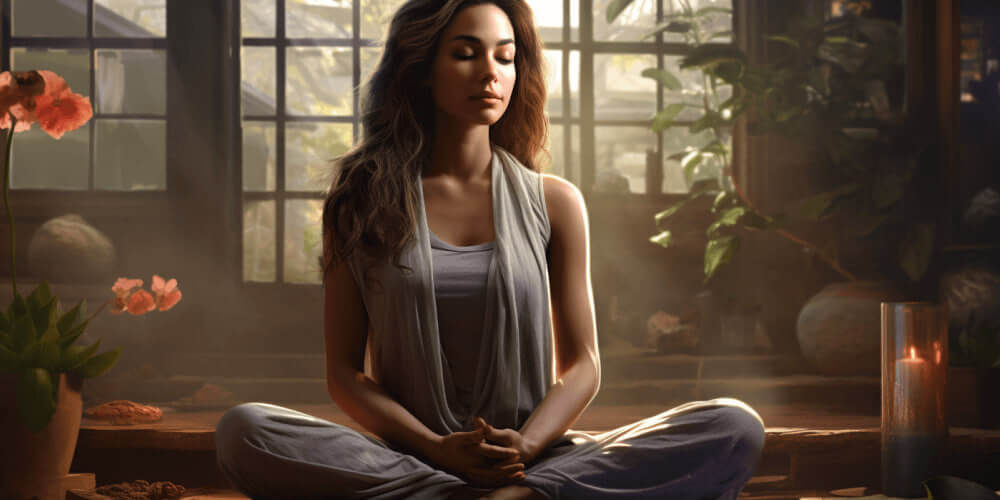 How to Make the Most of Them
Tap into Aquarius' innate curiosity. Dive deeper into new beginnings, but remember to zoom out often to see the big picture. Surround yourself with a diverse group of thinkers; allow their unique energy to inspire and propel your own thoughts. When it comes to financial moves, let your innovative spirit guide you, but combine it with the right dose of caution. And in all things, remember that your independence, while a superpower, is most effective when combined with cooperation.
Pitfalls
Your free spirit, while a force to be reckoned with, can sometimes lead you away from commitments or make them difficult to fulfill. The allure of the next big thing can be a distraction, potentially leading to unfinished ventures. Because your mind is always focused on the future, you risk missing out on the beauty of the present.
Ways to Overcome
Structure will be your friend this year. Introducing a level of organization into your activities can help channel your Aquarius energy productively. While you're chasing the new and exciting, make sure you're also committed to a few major projects or relationships. Cultivate mindfulness practices – whether meditation, journaling, or simply quiet contemplation – to help you ground yourself in the present. And when in doubt, tap into your humanitarian side; it will invariably lead you to choices that will benefit not only you but society as a whole.
Pisces 2024 Horoscope
Overview
Intuition: ★ ★ ★ ★ ★
Creativity: ★ ★ ★ ★ ☆
Empathy: ★ ★ ★ ★ ★
Dreaminess: ★ ★ ★ ★ ☆
Passion: ★ ★ ★ ★ ☆
Time to be the center of attention, Pisces! 2024 unfolds like a mesmerizing novel, and guess what? You are the charming protagonist. With knife-sharp intuition and creativity flowing like a wild river, you're ready to make waves, uncover secrets, and reimagine your narrative in ways you've only dreamed of.
Opportunities
The professional field is full of dynamic roles created just for you. Think: brainstorming sessions that produce innovative ideas or projects that blur the line between work and art. Your finances? There is potential for profit through creative endeavors, such as turning a hobby into a source of income or supporting a unique startup. On a personal level, relationships intensify, bringing you closer to some while simultaneously discovering mysterious new souls that promise wild adventures. And while the world outside dazzles, 2024 is also a golden ticket for inner exploration – a journey through the intricate labyrinths of your psyche.
How to Make the Most of Them
Use your innate ability to sense undercurrents. Dive into projects, but don't skim the surface – plunge into the depths and unearth hidden treasures. Collaborate with bright minds, allowing their insights to refine your vision. Financially, let your creativity guide your decisions, but make sure you're also backed by facts. And in the midst of busy connections, remember to carve out sacred spaces for introspection, using your empathy and intuition to realign and recenter.
Pitfalls
Your dreamy nature, while a source of inspiration, can sometimes take you away from reality, causing you to miss details or become overly ambitious. The many emotions that flow within can sometimes cloud judgment, making it difficult to distinguish between intuition and impulse.
Ways to Overcome
Look for balance. Ground your dreams with action plans. Keep a journal or use a trusted person to help you sort through your emotions and separate instinctive ideas from fleeting feelings. Although you are naturally inclined to connect emotionally, use logic to evaluate situations from time to time, especially when the stakes are high. Engage in activities that combine imagination with reality – whether writing, drawing, or even cooking – offering both escape and grounding.